Maintenance Tech - TN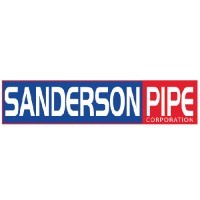 Sanderson
Clarksville, TN, USA
Posted on Wednesday, April 26, 2023
Title
Maintenance Tech - TN
About the Organization Sanderson Pipe Corporation manufacturers plumbing, irrigation and waterworks PVC pipe in diameters ½'' to 24''. Sanderson Pipe's corporate office is located in Tennessee (Clarksville), with additional production facilities in Kansas (Pittsburg), Texas (Houston), and Florida (Sanderson). Sanderson Pipe supplies PVC pipe to wholesalers for the Southeast and Midwest markets. Description
Ability to follow all policies and procedures and work in a safe manner.
Basic understanding of relay and PLC logic
Able to read and understand wiring schematics and diagrams
Ability to troubleshoot and wire control voltage circuits
Basic AC or DC motor knowledge, wiring, and troubleshooting
Must be able to fabricate using electric arc welder and cutting torch.
Basic knowledge of pneumatics and hydraulics system with ability to troubleshoot and repair when needed.
Must have required tools
Ability to read OHMS, AMPS and Volts, AC or DC using multimeter
Ability to work with high voltage
Basic knowledge of pumps such as vacuum, water booster, and hydraulic
Must be flexible (hours) and able to work overtime
Position Requirements
Have a minimum two years of experience in Industrial Maintenance
Knowledge of basic relay logic and control wiring of Start/Stop circuit/ limit switches,
sensors, contactors, transformers, heaters, etc.
Basic troubleshooting knowledge of pneumatic and hydraulic equipment such as valves,
cylinders, and pumps.
High School Diploma or GED
Vocational/Technical Certificate (preferred)
Full-Time/Part-Time Full-Time Shift Second Position Maintenance Tech Electrician - FL Close Date Open Date 8/24/2023 Location 02 EOE Statement We are an equal employment opportunity employer. All qualified applicants will receive consideration for employment without regard to race, color, religion, sex, national origin, disability status, protected veteran status or any other characteristics protected by law.
This position is currently accepting applications.