Membership Sales Representative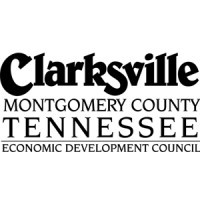 Clarksville-Montgomery County Economic Development Council
Sales & Business Development · Full-time
Clarksville, TN, USA
Posted on Monday, November 20, 2023
FLSA status:  Exempt  Reports to: (Internal) Executive Director, Clarksville Area Chamber of Commerce (External-Volunteers), Chairman, Clarksville Area Chamber of Commerce
SCOPE The Clarksville Area Chamber of Commerce's Membership Sales Representative is the commissioned sales individual under the direction of the Executive Director.  The primary function of the MSR is to recruit new members to the organization through prospecting.
GENERAL DUTIES
Generate revenue through the sale of membership to the Chamber.
Responsible for new client prospecting which includes telephone calls, follow up from events, member referrals, networking, cold calling and leveraging existing relationships
Provide proactive member service and timely follow up that meets and exceeds the Chamber standards
Achieve and exceed quarterly sales goals
Contribute toward the maintenance of a professional and ethical image for the Chamber.
Provide additional support for event management and utilize events as a form for retention and member relationship building.
Sell additional membership benefits as available, promote marketing, networking, and sponsorship opportunities to members to ensure full member benefit.
SKILLS REQUIRED Knowledge of business-to-business sales and marketing a plus Excellent presentation skills a must Professional appearance Strong oral and written communication skills required. An aggressive, outgoing, personable, and persistent attitude that can overcome adversity. Very goal oriented and a team player
QUALIFICATIONS Experience in outside sales environment or equivalent  Degree in sales or marketing field of study preferred.
*Exempt employees are not subject to wage & hour laws and therefore not compensated for overtime hours.
Clarksville-Montgomery County Economic Development Council is an equal opportunity employer.